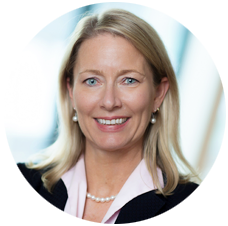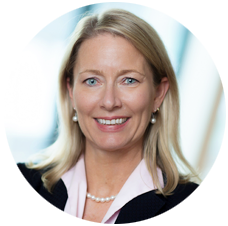 Vera Budway-Strobach, M.A.
Chief Diversity Officer in Erste Group Bank AG
Vera Budway-Strobach is Chief Diversity Officer in Erste Group Bank AG, in Vienna, Austria. By creating new, forward-thinking policies, she helps make the working environment at Erste more diverse, inclusive and engaging. From 2007 - 2013, she was Chief Diversity Officer in Erste´s subsidiary in the Czech Republic Česká spořitelna (Czech Savings Bank) where she built up Erste Group´s first comprehensive Diversity & Inclusion Program "Diversitas".
Prior to joining Erste Group, Ms. Budway-Strobach spent over 10 years as Senior Political Advisor on Democratization, Cross Border Cooperation and Economic Development for the Southeast European Cooperative Initiative (SECI) in Vienna and the Stability Pact for South East Europe in Brussels. She received Master's Degrees in Political Science and International Relations from Georgetown University (Washington, DC).
In addition to her committed work for the Erste Group, Ms Budway-Strobach is an active member of Rotary International Vienna; and serves on the boards of directors of the British Chamber of Commerce in the Czech Republic, Open Society Prague and the Institute for Stability and Development. She is Chairwoman of the British Chamber of Commerce´s Working Group on Diversity and CSR, and is a founding member of the Austrian Chapter of the International Women´s Forum (IWF) and serves on its Board as Treasurer
[unex_ce_button id="content_biikqx17r,column_content_d01lmx69s" button_text_color="#ffffff" button_font="light" button_font_size="18px" button_width="auto" button_alignment="center" button_text_spacing="2px" button_bg_color="#dddd33" button_padding="10px 45px 6px 45px" button_border_width="2" button_border_color="#ffffff" button_border_radius="0px" button_text_hover_color="#ffffff" button_text_spacing_hover="2px" button_bg_hover_color="#e31336" button_border_hover_color="#e31336" button_link="http://l-ieb.at/#team" button_link_type="url" button_link_target="_self" has_container="" in_column="1"]ZURÜCK ZUR ÜBERSICHT[/ce_button]